Factors to Consider When Buying A Waterfront Home
February 12, 2020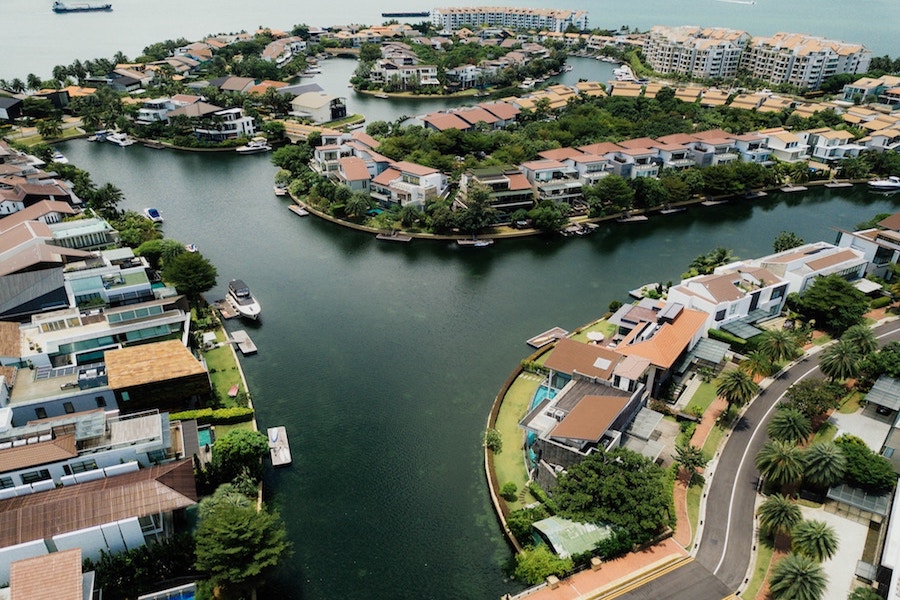 Several things will stand out when considering where you should buy a home, but one of the most important factors is the location. If you're like many others, a waterfront home is on the top of your list, but with that come some things that you must keep in mind.
Related Blog: Frequently Asked Questions About Marine Construction
The Depth of the Water
In most cases, boaters prefer buying waterfront homes because such properties meet their boating lifestyle. One of the most important things to consider in this case is the depth of the water. You need to find out whether the water depth in a particular location will be adequate at all phases of the tide. The water depth for different waterfront homes is not equal, which implies that this will affect your navigational needs in one way or another if you are a boater.
Finding a waterfront home that has deep enough water will ensure you can float your boat on and off the lift during the low tides of winter in Southwest Florida. A full moon high tide in summer can be up to 4'-5' higher than a full moon low tide in winter.
If you are viewing a home you are interested in buying during the summer time and measure the water depth at high tide, you will need to subtract at least 2'-3' from the depth you measured and potentially up to 4'-5' in order to estimate the water depth at low to extremely low tides during the winter months.

Remember, if you plan to store your boat on a boat lift behind your new waterfront home, you need to add approximately 1' to the draft of your vessel as the lift cradle assembly will be under the boat and use the first 1' of water depth. Therefore, if your boat drafts 2' and the lift adds 1' you need 3' at low tide to float your boat on and off the lift.
Check the Home's Existing Seawall
Buying a house requires some substantial investment, and you cannot afford to lose it as a result of failing to exercise due diligence. Seawalls need to be inspected and a realistic remaining life expectancy needs to be established before you buy so you know what kinds of expenses could be coming your way. Seawall replacements or repairs can be costly and invasive to one's backyard area and oftentimes requires complete or partial dock removals.
Make sure the seawall is in good condition or you have budgeted any needed repairs or replacements.
Does The Dock Fit Your Needs?
If you own a boat or you are planning to purchase one after buying a waterfront house, a dock is a necessity. Make sure you understand the building codes that will govern the size and placement if you plan to install a new dock or add on to an existing dock.
Local level permitting municipalities and deeds of restriction differ as far as the size of a dock that is permissible, the side setbacks different from community to community, boat houses, canopies, tiki huts, etc are all options that are only allowed in certain communities.

Check For Nearby Bridges and Locks
Are there any bridges you will have to navigate under between your new house and the open water? If so, what is the clearance for your boat? Remember to have an understanding of the clearance at both high tide and low tide to be sure you're never inhibited.
Topics:
Docks
Boat Lifts
Seawalls
Waterfront